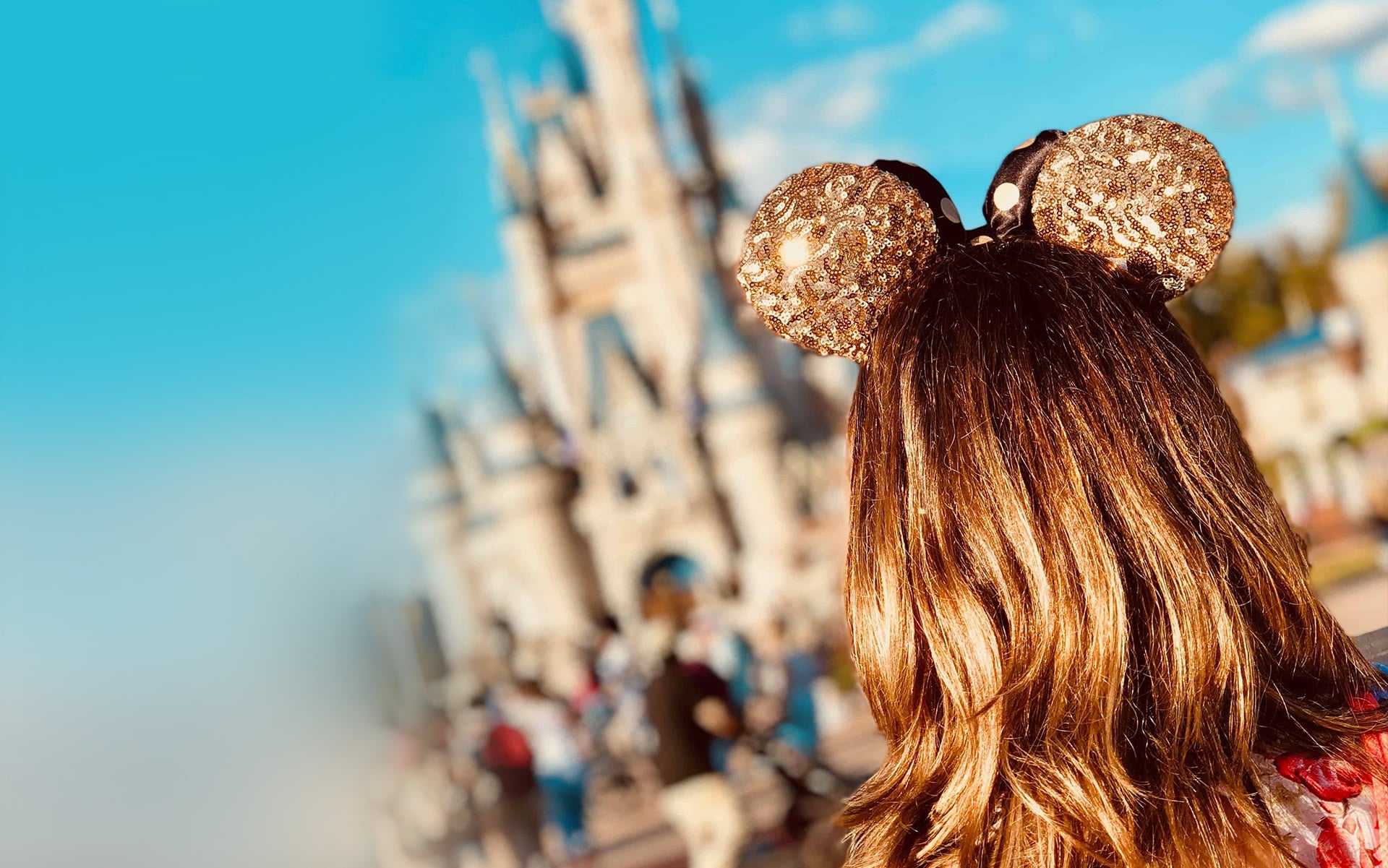 How Disney Changed My Life
They say everyone has a story. You know the one, "Be kind because everyone is fighting a battle we know nothing about." To share my story, we have to start at the very beginning, before my birth. My parents actually had a son a few years before me, and he ended up having an inherited disorder called Polycystic Kidney Disease. He passed away less than 24 hours after being born. I can't even begin to fathom what the loss of a child is like, but thankfully for me and my younger brother, Sean, they decided that wasn't the end. Other than what the doctors said was an innocent heart murmur I'd grow out of, I appeared to be the true picture of health when I came along. When I turned 5, Sean was born and their nightmare returned when they found he also was diagnosed with Polycystic Kidney Disease. Unlike their firstborn, the doctors were able to keep him stable on dialysis until it was safe enough to do a transplant. My mom couldn't bear to wait around for something to happen, so when she found her blood type was a match for his, she immediately donated one of her own kidneys to him when he was just 2 years old. To say our childhood was unique is an understatement. With his medical condition, the hospital was practically our second home. Our real home was filled with monitoring machines, nurses, and therapists. I had to wear a mask around Sean at all times, and if he so much as threw up, it was to the hospital we went.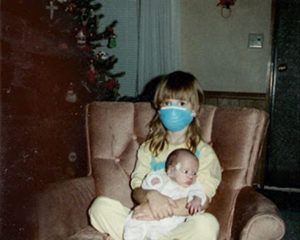 Don't let me get too negative here, though. There is a positive side to this long story of health issues. At the time, we were living in Orlando, Florida with an extensive family history of Walt Disney World experiences. If we weren't at the hospital, we were in the parks as a family enjoying our time together and the magic it made for us. Walt Disney World was practically our backyard and definitely an escape from reality.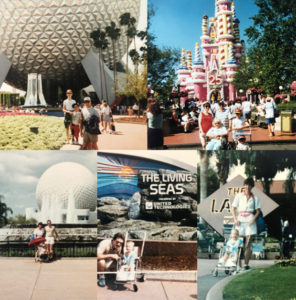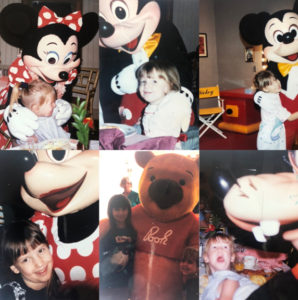 When I was 9 we ended up having to move away from this magical place to North Carolina into my Grandparents' vacation home. The transition between elementary schools was actually not too difficult for me as I seemed to make friends fairly quickly there. When I reached the 4th grade, I wanted to join the cheerleading team like the rest of all the girls were doing. A routine physical exam was required prior to joining, and it was then that they listened to my heart and instantly told my parents to schedule an appointment with my pediatrician. Once we saw my pediatrician, we were quickly referred to a pediatric cardiologist. Next thing I know, I'm being diagnosed with Atrial Septal Defect (a birth defect that causes a hole in the wall between the heart's upper chambers) and getting scheduled for open-heart surgery. Everything was moving so fast. I couldn't cheer anymore with my friends and I had to take a lot of time off school. I was terrified. Everything we had been through my brother taught me that even something as mild as a cold was serious, and as I child I thought "what could that possibly mean for me with something wrong with my heart?" The strong roots of anxiety were twisting their way inside of me at a very early age. Thankfully, the surgery was a success and every check-up after that went well. The only lasting effects that came from the condition was something called Mitral Valve Prolapse and a what has felt like a lifetime of severe panic attacks. Those started in sixth grade around the death of my Grandma D, my first loss. After she passed, my favorite photo of her hung inside my locker door so I could see her every day. I saw the school counselor for help getting through the grief, and I shared that Grandma D used to teach me how to draw on napkins at her kitchen table, and I always enjoyed doing that. They recommended taking an Art class as that might be therapeutic. I found out pretty quickly that while I was "OK" at drawing, it just wasn't my strength. There were other kids much more talented than I could ever dream of being, so I decided it wasn't meant to be. I find it bizarre how we learn to compare ourselves to others so young, despite a nurturing and supportive upbringing. I knew I couldn't carry a tune in a bucket either, but music had always been something that made me feel good, so I decided to give Chorus a try as well. I wasn't good, but my chorus teacher had a way of making me feel like I was, which was nice. What I actually looked most forward to and what kept me excited were those yearly vacations back down to Florida when we would visit with family and reunite with the magic of Disney.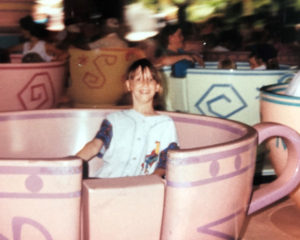 Back in school (reality) I tried out for many different things including but not limited to: marching band, softball, soccer, and even more cheerleading, but nothing stuck. I found that while I may have been good at a few things, I never felt "great" enough at anything, and always felt a little out of place, or overly worried if I exerted myself too much, my heart would literally burst and I would die. I started making poor decisions and eventually stopped trying to find something I excelled at and just decided to do whatever I could to feel "liked". Making friends wasn't as easy in high school, and thank goodness for my few best friends that helped me through it. In the past couple of years, our family has had a lot more loss including both of my last living grandparents, two uncles, my father-in-law, and 3 family pets. If I've learned anything through the losses, it's that nothing in life is promised, especially time. It's important to collect all the memories you can with the ones you love, while you still have time. The opportunity will not always be there.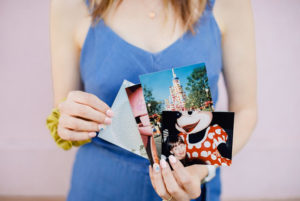 Looking back, I wish I could have known and focused on my true photography strengths in school. I would tell myself to do something in photography or yearbook, something to do with documenting and storytelling. That is where I now know my soul thrives. One day out of the blue, at the end of one chapter and beginning of another, I found my true calling and what I can say with one hundred percent certainty that I was made to do. When I think about my greatest memories, they come from those magical moments at Disney throughout our childhood. That is what I want for anyone looking for that little spark of magic in life, an escape from worries and troubles, a place of pure joy. 
This is my story. 
A lifetime of health issues, anxiety and panic attacks, and no sense of who I was. Now in my mid-thirties, I've finally found my true calling in helping others create special memories of their own with their loved ones and experience the magic of Disney that I believe is for everyone of every age. Disney is not just a place to go, it's a feeling.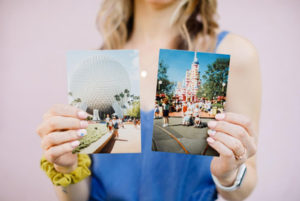 Where to find me for your travel needs:
Facebook: @shanmccauley101vacations
Instagram: @magicwithshan
E-mail: shannon@101-vacations.com
Agency Website: www.101-vacations.com