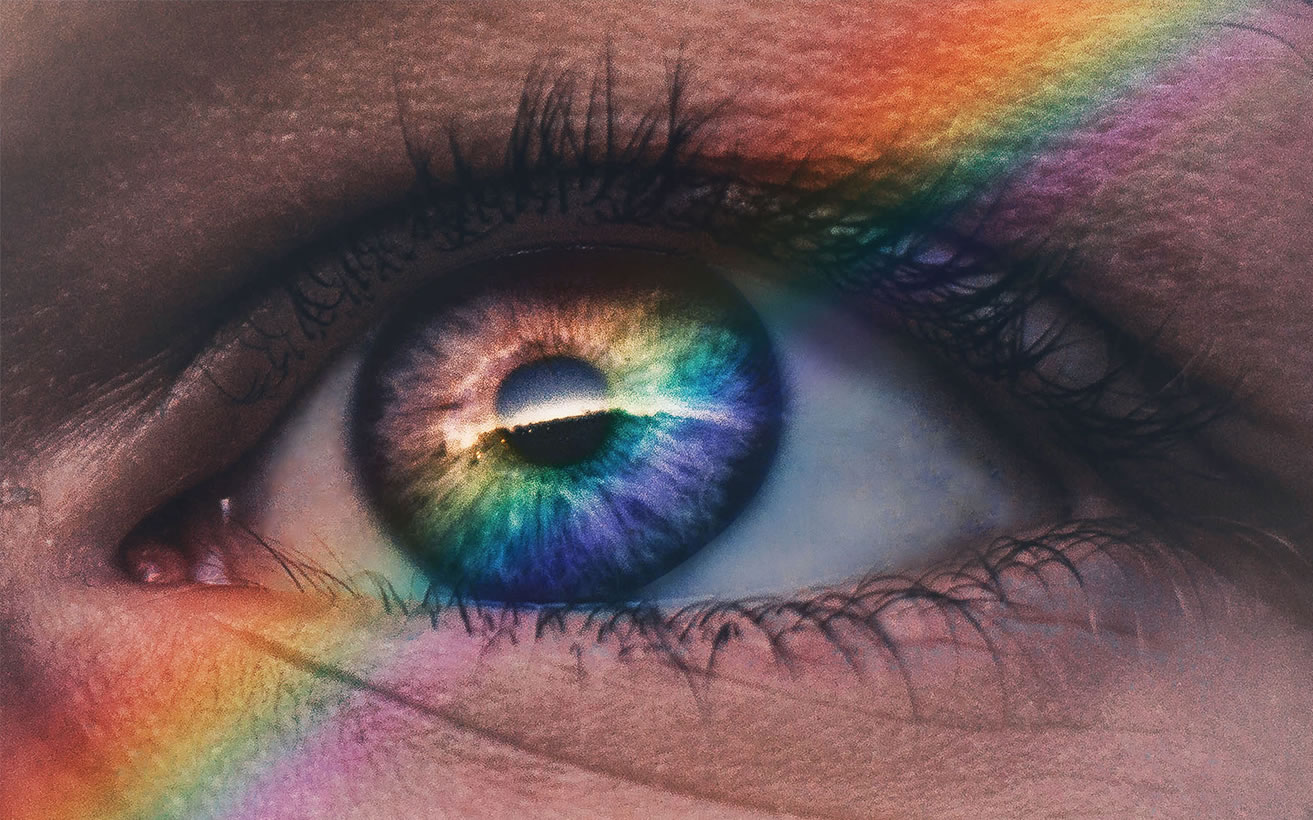 Finding the Sunset, Sunrise, and Rainbow
My mom moved with me to Hickory, NC when I was 3 years old. She moved to get me out of the small town that I was born in because she knew that I would never have a future in that town. She married my stepfather, "Daddy Steve" when I was 6 years old. Daddy Steve loved me like I was his own child and I loved him more than I could ever explain to anyone.
At the age of 13, my life would forever change… That would be the first time that I ever heard the word cancer. Daddy Steve had a seizure while at my grandmother's house that evening and after a CT and MRI, he was officially diagnosed with a brain tumor. My world as I knew it stopped. My mom and dad hid their fears well. They consulted with numerous doctors, including the Mayo Clinic and Duke. After consultation, it was agreed that my stepfather (dad) would undergo radiation and brain surgery.
For several years, my dad did great. The surgery went well, and the radiation did its job. My teenage life continued with great friends and a lot of fun. However, my senior year of high school, my mom woke me up in the middle of the night. My dad was really sick and he couldn't get off of the floor. An ambulance was called. His cancer was back. They immediately transferred my dad to Duke. It was there that my mom learned that the tumor was in 3 places in his brain. It was behind his eye, at his brain stem, and there was also a tumor in between the two hemispheres of his brain.
I graduated high school in June of 1998. My dad was undergoing an experimental type of chemo. I had been accepted into Western Carolina. My dad was so proud of me. I started Western Carolina in the fall of 1998 but came home for another reason and another story.
I enrolled at CVCC and continued to live with my mom and dad. My dad continued to deteriorate. Around November of 1998, dad started hiding his medicine under the placemat when he ate. That was his way of letting my mom know that he was tired of fighting. It had been a long and hard 5 years. By that time, he didn't talk, and he didn't have control over his body. My mom, brother, and I cared for him by ourselves.
Fast forward to January of 1999. I enrolled in Lenoir-Rhyne College. My dad continued to deteriorate and even though I was living in the dorms, I went home daily to check on him. January 24th, 1999, I went by to check on him and he was so sick. There was a fraternity function going on and I asked mom what I should do, and she told me to go to the party. In the early morning hours of January 25th, 1999 my mom tried to call me, and I didn't answer. I missed my dad dying by 10 minutes. The next hours, days, weeks…they were a complete blur. I do remember when the funeral home came to retrieve my dad's body from the house, our Pastor had to lift me off of him because I was crying uncontrollably.
It has been 21 years today since my dad died and I still miss him every single day. While this part of my life is sad, it taught me so much. My dad was such an inspiration to everyone he met, including me. I went through a period of not knowing who I was and of being angry. I was angry because I took him for granted and because I didn't answer my mom's call that night. I went through a period of being horrible to everyone close to me because I didn't know how to deal with what I was feeling. After years of counseling and finding myself, I have come to realize that he knows how much I loved him. I would not be who I am without his love and without knowing that he is always with me. I find him in every rainbow, every sunset, every sunrise, and every beach wave. He is always in my heart.